Data and Technology Today is a blog, written by Craig S. Mullins about, appropriately enough, data and technology issues. The blog covers issues regarding database management and DBMSes, data architecture, database administration and design, data administration, data warehousing, Big Data, business intelligence and analytics, and related topics and news.
It is my hope that the blog will become an interactive experience for its readers. If you have thoughts, criticism, suggestions, witticisms, off-hand remarks, or really, anything at all (except spam) to add, please write your comments. And I'll try to reply to them when and where it makes sense to do so.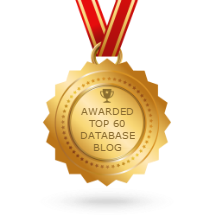 I am proud to say that this blog was selected as one
of the best database blogs on the web by Feedspot.
Also, if you have a topic that you think I should write about, please ask… I'm always looking for ideas that will be of interest to readers of the blog!
Thanks for reading…